Vantale® – base plate double seat
including VAT. Shipping will be calculated at checkout
Item is in stock
Hurry! Low inventory
Item is out of stock
Item is unavailable
The base plate for the double bench.
The double seat organizer for the van:
DOUBLE SEAT RYGG
We have developed the ideal companion for your road trips.

Our double seat organizer fits perfectly on any double seat bench.
The double seat hanging organizer DOUBLE SEAT RYGG was made for you and your adventures.
Handmade with love in Munich, Germany.
Make use of the free space behind your double seat.
You can change the positions of the individual modules individually.
Our double seat organizer offers you more storage space than other comparable storage systems.

Each bag has a cord, a toggle button and an inner felt reinforcement for stability.
You are completely free to decide which modules you attach to the base plate and can change their position at any time.

Turning the seat is no problem
You can easily rotate rotating double seats, even when our hanging organizer is installed.
We produce every double-seat RYGG and everything that goes with it in our own workshop in Munich.
Strong and robust felt for the base plate
The base of your double seat organizer can support the weight of your gear without deforming. Nevertheless, our base plate looks homely and not stiff or uncomfortable. You can easily clean the felt, it does not absorb moisture and dries quickly.
Snap fasteners with the highest closing force
All of our modules are attached to the base plate using snap fasteners. Even fully loaded bags stay in place because we use special snap fasteners with particularly high closing strength.
Robust outer and inner fabric
Our pockets are made from durable and easy-to-clean OXFORD® outdoor fabric.
The RYGG modules can be easily cleaned with a damp cloth. If you have stubborn dirt, you can put the pockets in the washing machine on a gentle cycle.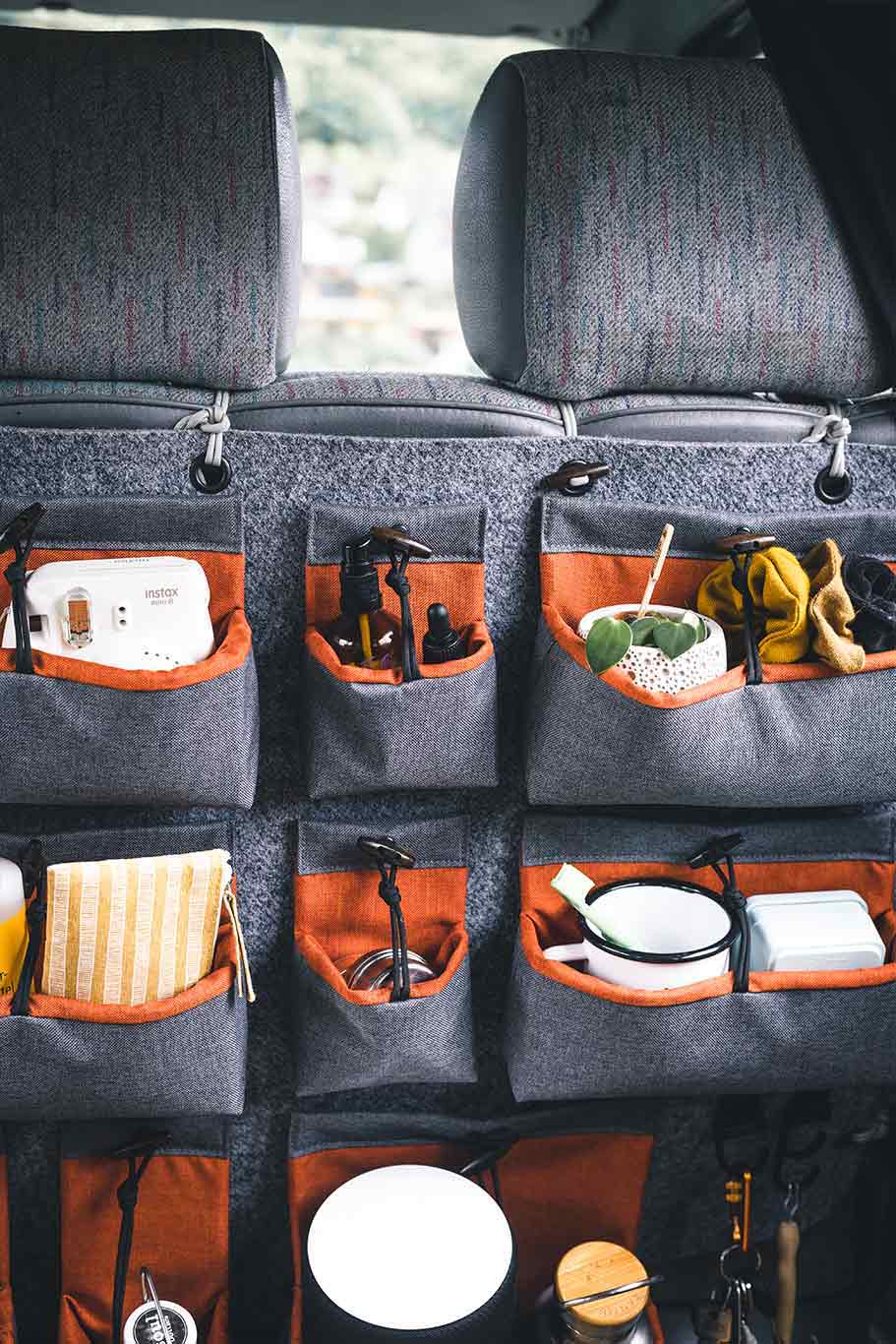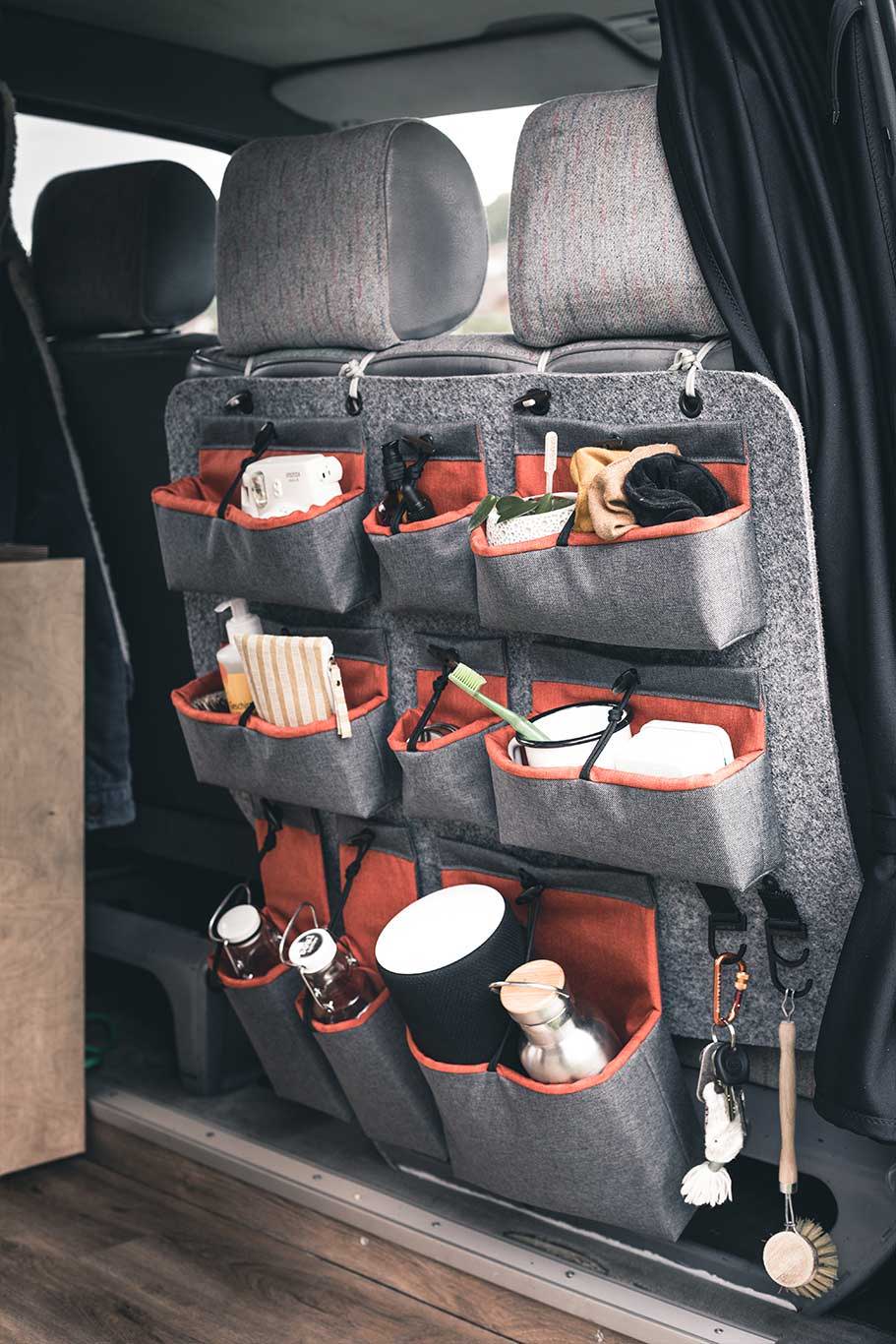 FAQ
---
frequently asked Questions
The base plate is made of robust and easy-care needle felt. The hood made of OXFORD® 600D.

The base plate may not be washed, but may be vacuumed just like a carpet.

The base plate is attached to the car seat with our fastening cords. An upper cord around the headrest, a lower cord around the hips of the seat. The fastening cords are not included.

The single seat base plate has 18 snaps, the double seat base plate has 30 pieces.