Our Most Comprehensive Storage Solution

Right behind your double seat, there's a whole lot of free space.
Now you can take advantage of it.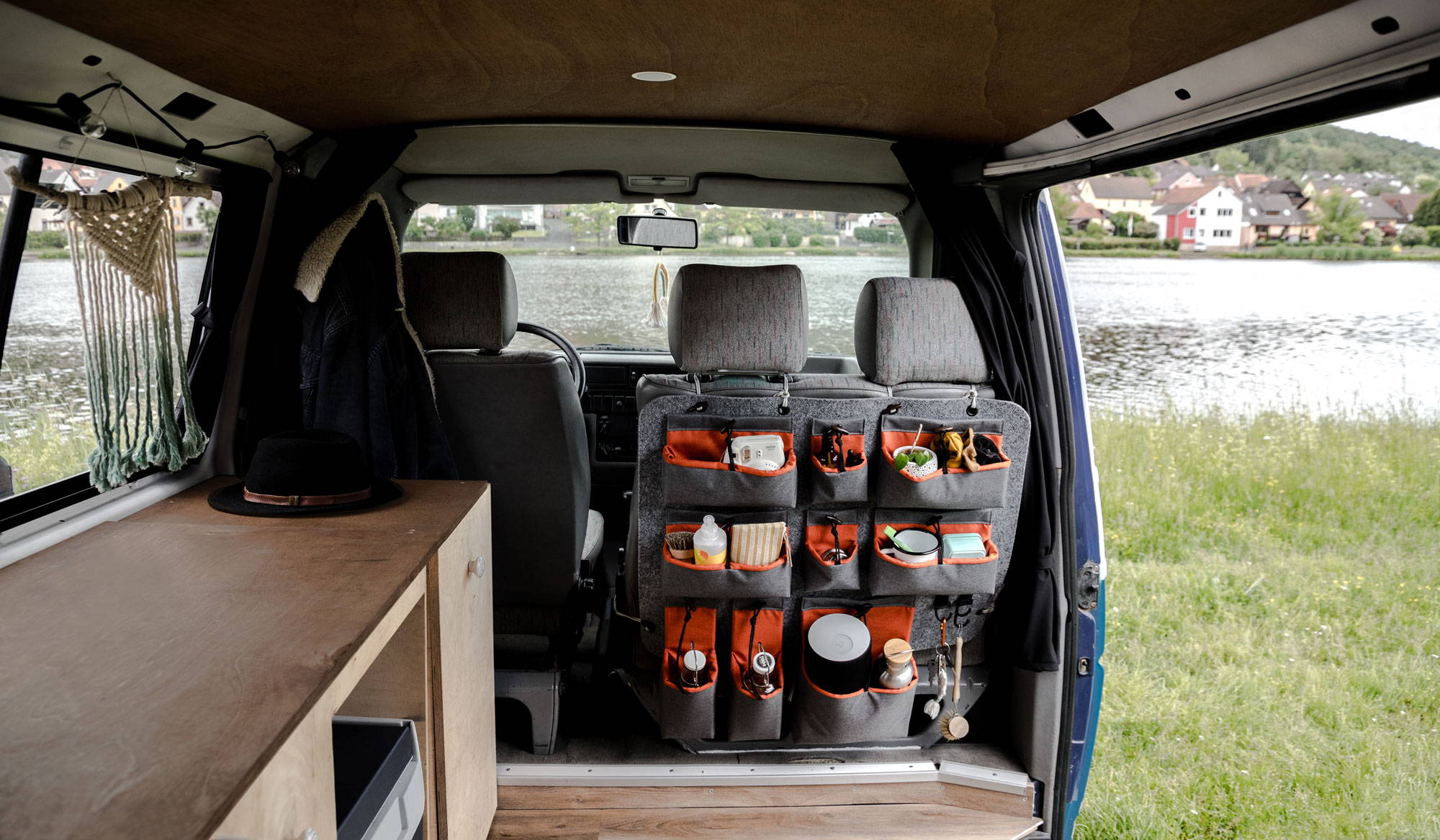 STORAGE SPACE MAXIMALLY UTILIZED

The Double Seat Baseplate can be assembled with Modules of your choice.
Pre-built Double Seat RYGGs
---
We know that a lot of you DIY camper van builders are blessed with a double seat at the front. Mission accepted!
For you, we've designed the Double Seat RYGG System.
It will turn your seat into a storage miracle.
---
Want to turn the seat around while your RYGG is installed? Not a problem.
Watch the video

(YouTube).
If your double seat is equipped with a vertical middle bar, you can additionally fasten your RYGG by means of the two extra eyelets.
And in case you need anything special, please let us know, we can build it for you.